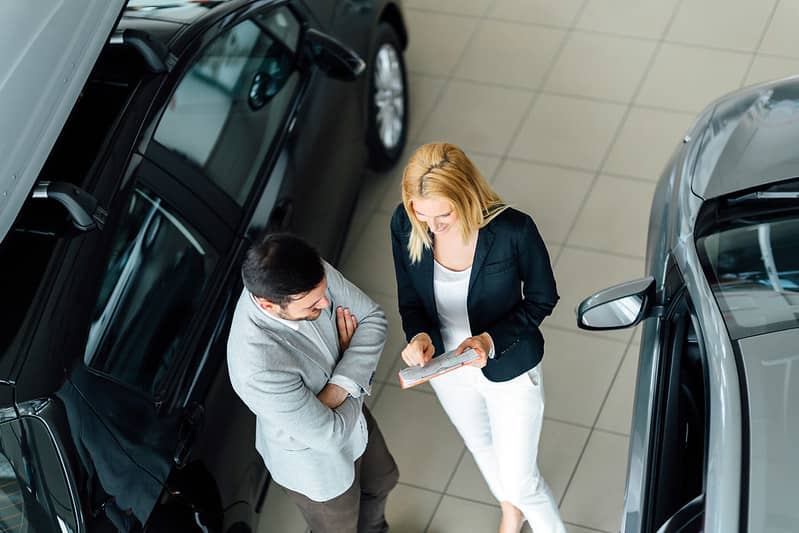 As the end of your lease approaches, you need to start preparing yourself and your vehicle for the conclusion of the arrangement. Returning a leased vehicle to Auburn Chevrolet Buick GMC is relatively simple. Read through this guide so you know what to expect. If you have questions about your lease, please give our dealership a call.
Before the contract ends
If you leased your vehicle from our dealership in Auburn, we usually send out important leasing information 90-120 days before the end of your contract. This will give you information about what will happen next. If you haven't received this documentation yet, contact us to request it.
Lease-end inspection
About 60-90 days before the end of your lease, we will contact you to schedule a lease-end inspection. This inspection is handled by a third party and can be done at your home or office. The inspector will check for excessive wear and tear or damage. They will give you a report of their findings. If there is any wear or damages that go beyond the "normal" allowance, you will have the option to repair the damages or pay "wear and tear" fees. It is usually less expensive to arrange and pay for the repairs before you turn in your vehicle.
Prepare your vehicle
Get the vehicle ready to return by bringing it back to its original state. While normal wear and tear is expected, you should clear out any trash or personal items that may have accumulated. A deep cleaning or detailing may help you avoid additional fees.
You also need to return everything that originally came with the model. This may include extra keys, spare tires, floor mats, and cargo covers.
Returning your vehicle
You should schedule an appointment with us to officially return your lease. The meeting itself will be relatively brief. We will give you an odometer statement to sign attesting to the mileage on the vehicle and finalize the transfer of possession.
At the end of your lease, you typically have a few options:
Return the vehicle, pay any fees, and walk away
Start over with a new lease on a new Chevy, Buick, or GMC
Extending your lease
Purchasing your leased vehicle
We at Auburn Chevrolet Buick GMC make it easy for you to lease and return your next vehicle. Contact us if you have any questions about the process. We're happy to serve you!